Product Reviews
• Small Project Bag by Liberty Avenue Bags - this bag is very ideal for sock knitting or any small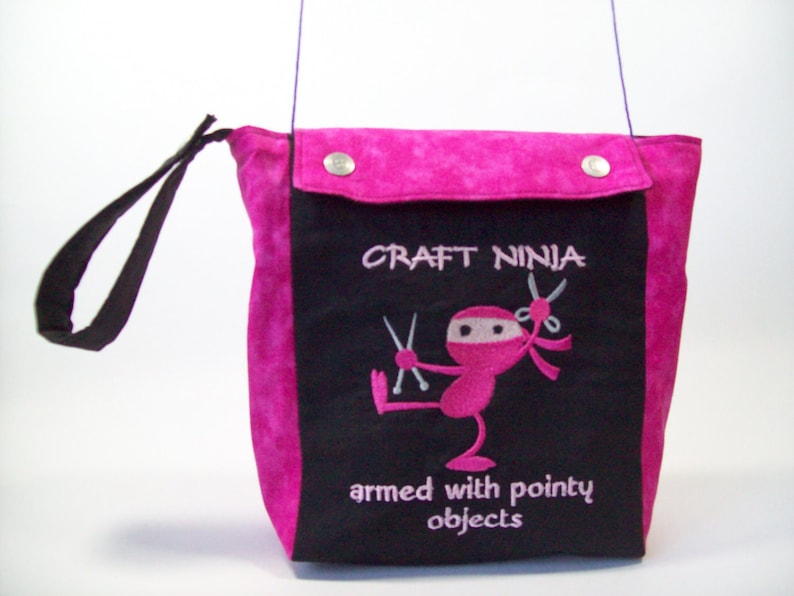 projects or for any one skein/ball project. It has 2 yarn guides (perfect for 2-colors colorwork projects), a crochet hook pocket and a notions pocket on the inside. It has a wrist strap to easily carry the bag and knit on the go. If you are one to tote around a really large purse, this bag can definitely fit in there. It is made of sturdy, durable fabric and the closure is secured by snap buttons and I just love the design on the front. Overall, I highly recommend this project bag. I love it and it is awesome!
• Knit Picks Yarn Scale - this item is exclusively sold by KnitPicks, battery operated, lightweight, has
a handy conversion chart at the back for different types of yarn weights, unit of measurement is either in ounces (oz) or in grams (g). This is a very handy tool for yarn crafters as it helps in determining the yardage of a finished project and left over yarns and if you need to divide a skein of yarn in half (like when you're knitting two at a time socks). I am very pleased with having this handy tool.